New user getting started
If your computer has pop-up blockers installed, you will need to disable pop-up blocking in order to utilize ePlans. Disabling pop-up blocking will be required for each login instance, unless you select the "always allow pop-ups" option (recommended).
ePlans can be used across all browsers including Chrome, Internet Explorer, Safari and Firefox. Chrome is recommended. If you are using Internet Explorer, you'll need to install the ProjectDox components. This only has to be done once. To install the components, click on the link at the login screen.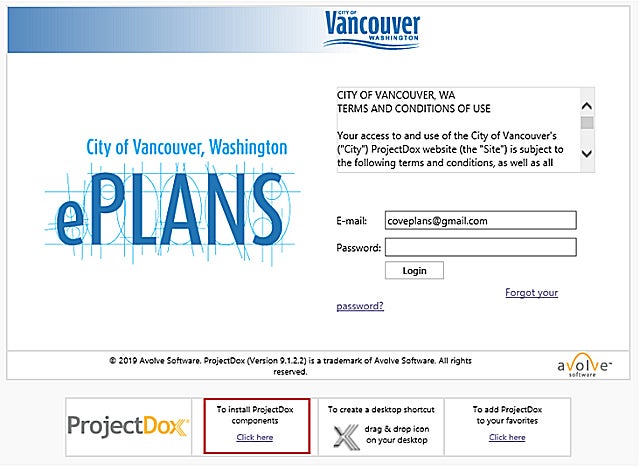 Creating an Account
ePlans is application-based software. This means there is no login created until you submit an application. Because ePlans only shows you the applications you've submitted, there is nothing to display until you've submitted an application. When you submit an application a login will automatically be created for you by the system. An email will be sent with your login and temporary password. Start by clicking on the 'Application Access Link'.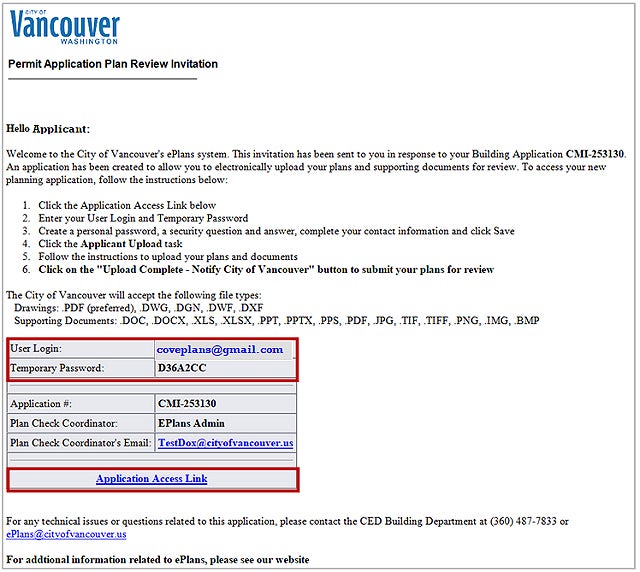 Signing In
Enter your email address and the temporary password that was contained in the email. Click 'Login'.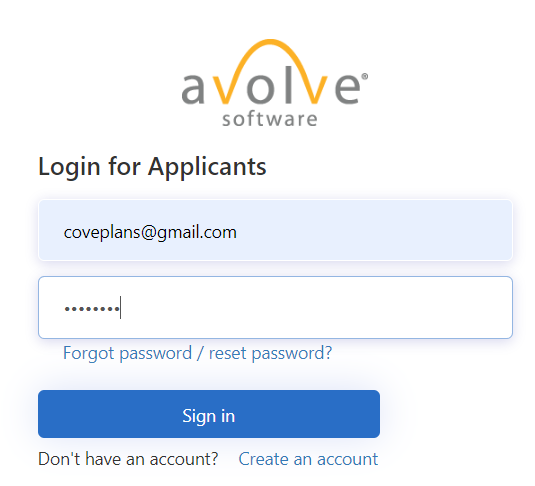 Creating your Password/Profile Information
The system will prompt you to create your own password. Please be aware passwords are case sensitive and must be 8 to 10 characters in length with at least one number and no special characters. Complete the secret question and answer section and fill out the profile information. Yellow highlighted fields are all required. When you're finished click the 'Save' button in the middle of the screen. Now you have created your profile and password for use in ePlans.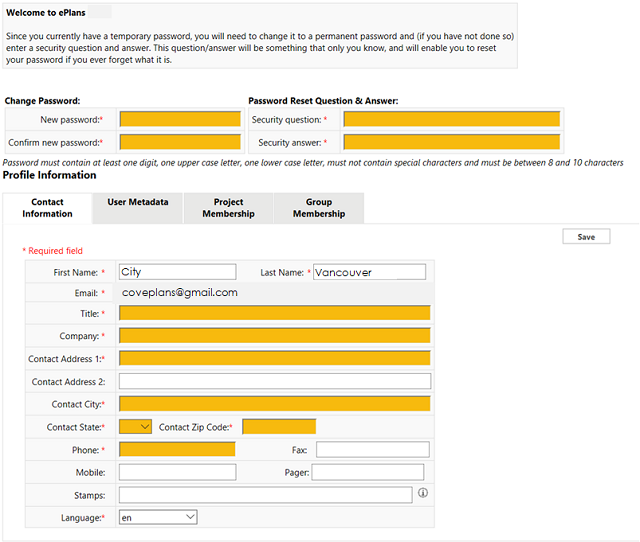 Secure Your Password and Login
Store your login and password in a secure location so they may be retrieved at a later date. You won't be asked to update your password.
If you have any questions, please contact us so we can help.