Water Resources Education Center
Located on the banks of the Columbia River, Vancouver's Water Center is a fun place to learn about water and nature through a variety of educational, hands-on activities.
Hours: 10 a.m. to 5 p.m., Monday through Friday
Admission is free (Closed Saturday and Sunday; call for holiday schedule)
If you have questions, please email vanwrec@cityofvancouver.us or call 360-487-7111. See below for more details about the Water Center, including directions to our facility.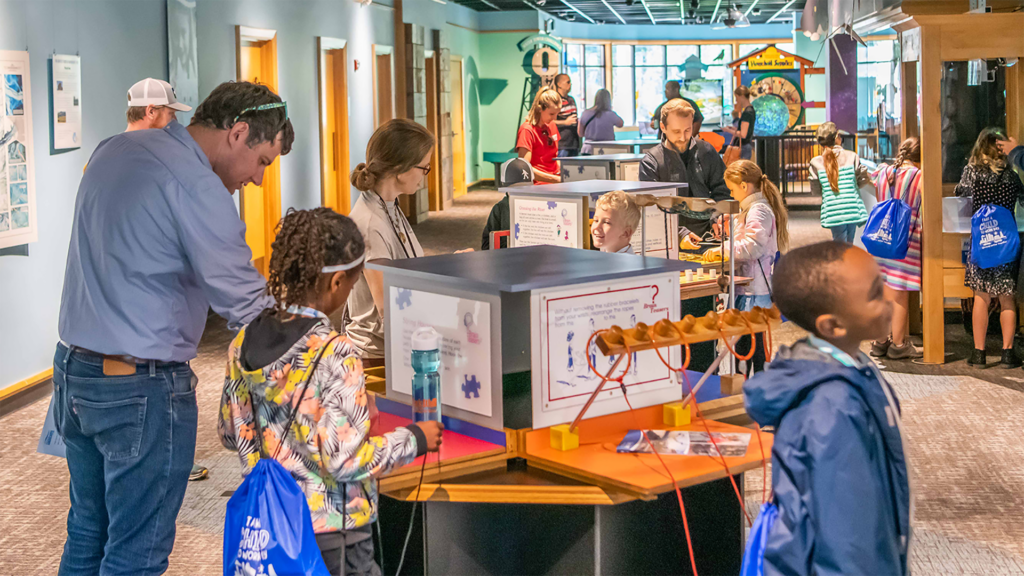 Visit
The Water Center helps visitors foster and explore learning for our community's healthy water systems. Visit the Water Center or stay connected with us through our monthly newsletter, Facebook and Instagram.
Education
The Water Center provides onsite school field trips for K-8 students, leads the regional Student Watershed Monitoring Network and hosts community nature walks.
Community Programs and Volunteer Opportunities
Vancouver's Water Center offers a variety of free nature programs and volunteer opportunities. Advance registration is required for all programs and volunteer events.
Check out current Water Center program offerings and volunteer activities.
Community Nature Programs: The Water Center offers nature programs free of charge to our community. From birds to bats, animal tracks and native plants, the land and water around the Water Center sets the stage for you to dive deeper into the natural world. RSVP required for all programs; space is limited. Check out the participate tab below for details.
Volunteer Opportunities: Dedicated volunteers help keep the Water Center's abundant gardens and sandy beaches looking clean and beautiful. Many more projects are in need of volunteers – let us know if you are interested! Check out the participate tab below for details.
Water Utilities
Learn about the ways the City of Vancouver manages and cares for our water.