City Manager Update: October 2023
October 2, 2023
The leaves are turning in Vancouver and, like fall's colorful transformation, change is constant in our growing city.
In keeping with our commitment to improving community safety and transparency, the Vancouver Police Department is installing cameras in all patrol vehicles this month.
The shift in seasons also signals the beginning of unpredictable weather. Learn how we're building resiliency to extreme weather and other emergencies below.
VPD Continuing the Camera Program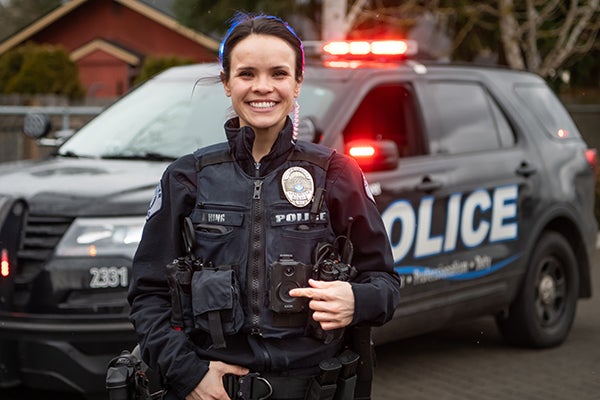 Improving community safety continues to be a priority for the City and for those who live here; it's one of the reasons the City began implementing its Vancouver Police Department (VPD) camera program more than three years ago. The City initially rolled out the program in March, when body-worn cameras were issued to all sworn personnel.
In late September, the second and final phase of implementing the camera program began when VPD started installing front-facing and rear-passenger cameras in all Vancouver Police patrol vehicles and several detective vehicles. This process is expected to take approximately four weeks to complete and involves camera installations in approximately 120 vehicles.
Funding for the program includes a $1.5 million federal grant – accepted by City Council last fall – for purchasing cameras and accessories, software, infrastructure, data management and storage. The federal grant is being used in conjunction with $3 million the City previously committed to the program.
Together, the program includes more than 200 body-worn cameras and front-facing and rear passenger area cameras for patrol vehicles. Completing the multi-year rollout of the camera program is an important milestone and will increase transparency, accountability and safety for both officers and the public we serve.
Preparing for Emergencies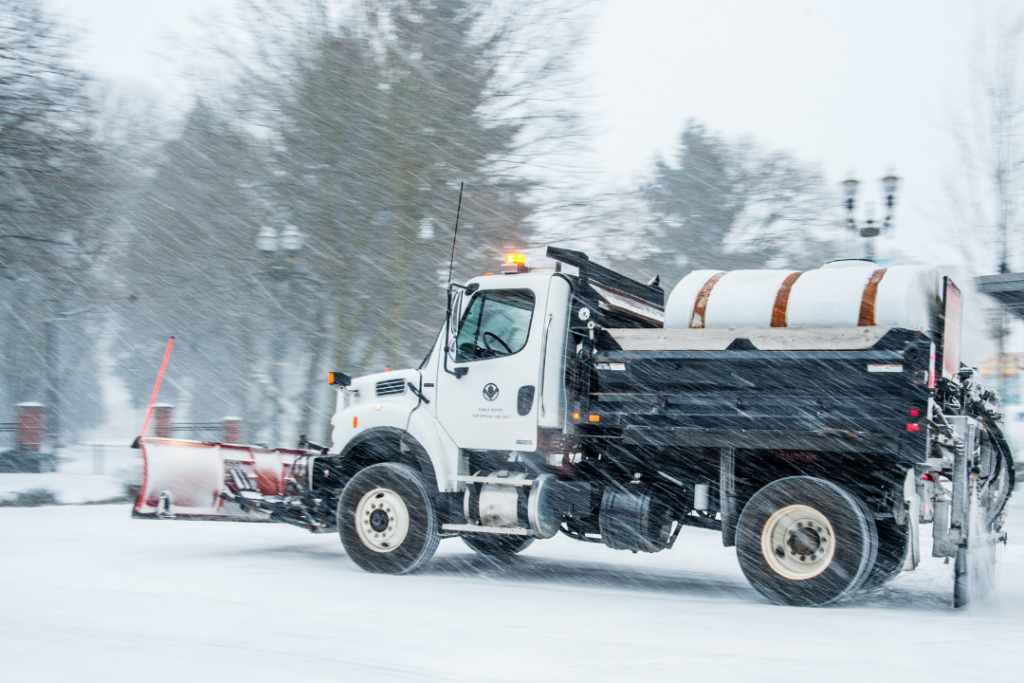 Entering the fall and eventually winter weather months helps remind us that we should always be prepared for the unexpected and emergency situations. This time each year, the City tunes up its response plans and gears up its preparation for potential impacts to streets, signals, utilities and other public services.
Severe weather conditions and other natural disasters are always a possibility, and that raises the question, what will you do when . . .
. . . ice or snowstorms hit?
. . . floodwaters begin to rise?
. . . the ground starts to shake?
. . . a bridge goes out?
Taking the time to answer these questions can be the difference between life and death, and the City of Vancouver is ready to help. We can help you figure out what being prepared looks like for you, your household, your neighborhood and our broader community. Learn about the City's emergency tools.
Specifically, when ice, snow or other severe weather hits, the City is ready to respond. We keep a close eye on weather conditions and potential impacts to streets, signals, utilities and other services. Severe weather response and resources.
Because severe weather events are becoming more frequent, more intense, and lasting longer, we can potentially encounter winter weather driving conditions more often. Use these tips for driving in severe weather conditions:
Only travel if you need to.
Keep your gas tank at least half-full. 
Have an emergency kit in your car that includes food, water, a flashlight, a cell phone with chargers and a backup battery, a first aid kit and a whistle to signal for help.
Top off your windshield washer; carry extra fluid. 
Don't use cruise control in wet, icy or snowy weather.  
Brake and accelerate smoothly on slippery surfaces. 
Try not to steer too much or too fast.  
If you lose traction, gradually slow down – don't slam on the brakes! 
Slow down in advance of shaded areas where ice and snow are slow to melt.  
Chain up early. 
Don't pass a snowplow or deicer – be patient. 
I'm also pleased to share that the City's Climate Team recently announced that we have been awarded a $100,000 grant from the Washington State Department of Commerce's new Solar + Storage Grant Program to advance power resilience projects at five critical emergency response facilities.

With on-site solar generation and battery storage systems in place, community resource hubs and emergency operation centers can continue to serve the people even if natural hazards cause disruptions to the power grid.