Event Details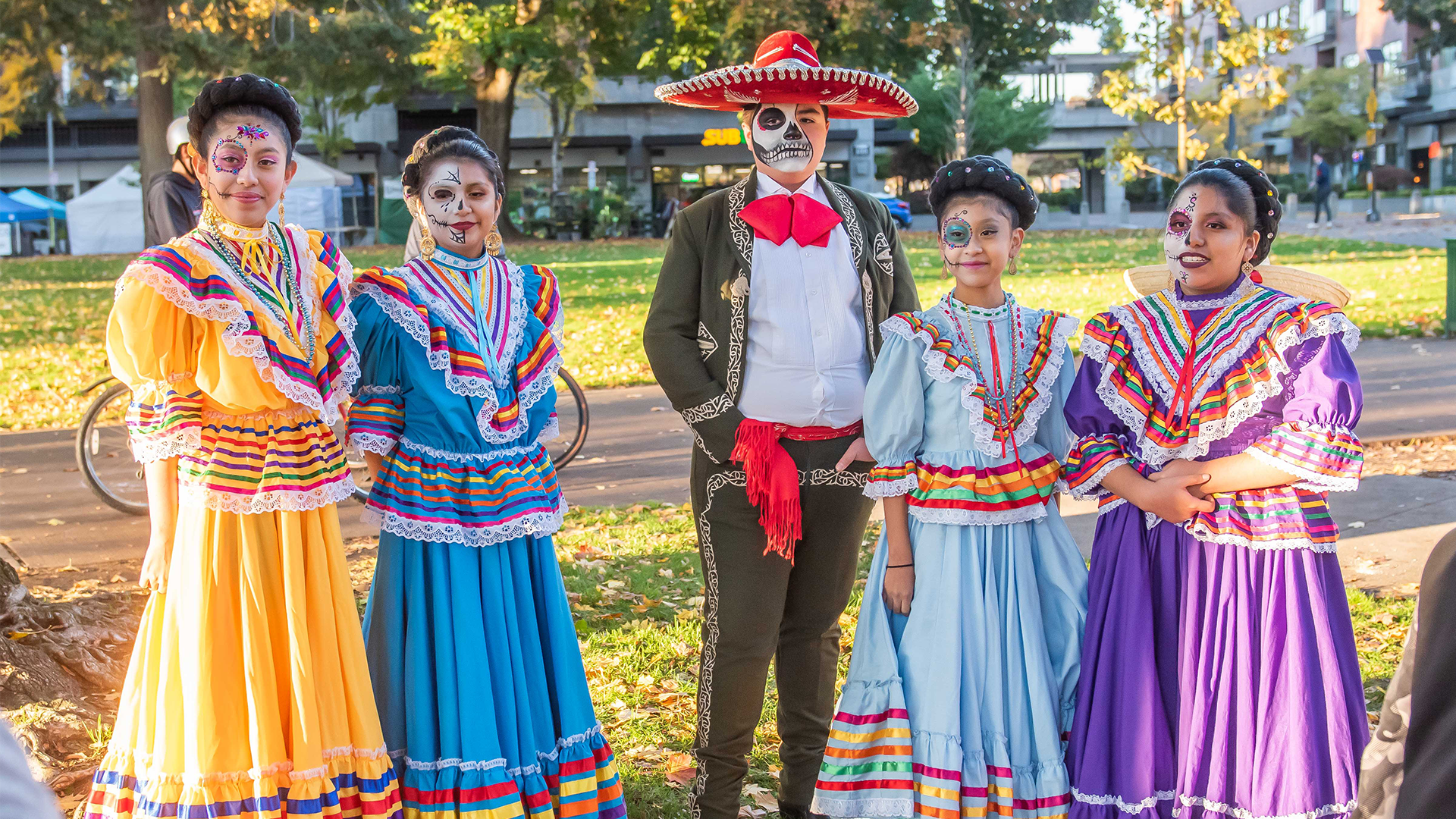 Día de Muertos
Saturday, October 21, 2023

2:00 pm - 8:00 pm
Esther Short Park
605 Esther Street, Vancouver Washington
Directions
Experience beautiful luminarias, traditional Mexican dancing, live music, guest artists, catrinas and activities for all ages at Día de Muertos. Community members are invited to participate in an ofrenda (or altar) to their loved ones who have passed away by sharing photos, notes and other offerings.
Schedule of Activities
2-3 p.m.  Proclamation and Land acknowledgement; performance by Huehca Omecoyan
3-4 p.m.  Live music from Mariachi Mexico En La Piel; ofrendas; Chiapas dance performance
4-5 p.m.  Understanding Día de Muertos; Campeche and La Paz Norte dance performances
5-6 p.m.  Veracruz somber dance; burial of sadness; Veracruz fiesta dance
6-7 p.m.  Catrín and Catrina contest; Ne Plus Ultra Jass Quartet; Quinceañera dance performance
7-8p.m.   Everybody invited to dance with Los Internacionales
Free and open to all ages, Día de Muertos is presented by Vancouver Ballet Folklórico and made possible in part by assistance from the City of Vancouver, Washington Culture, Arts and Heritage Grant Program. The event is outdoors and will continue as scheduled, rain or shine. Seating in the park is very limited, attendees may bring their own chairs to use on the lawn.
We need volunteers to help make this event a success! There are multiple shifts throughout the day supporting setup, information booth, coloring table, luminarias and cleanup. Sign up to volunteer.
Experimente hermosas luminarias, bailes tradicionales de Mexico, artistas invitados, catrinas, y actividades para todos. Se le invita a la comunidad a que participe en una ofrenda a los fieles difuntos en donde pueden compartir fotos de sus seres amados, notas y otras ofrendas.
¡Necesitamos voluntarios para ayudar a que este evento sea un éxito! Hay varios turnos a lo largo del día para apoyar la instalación, el puesto de información, la mesa para colorear, las luminarias y la limpieza. Regístrese aquí.