Fireworks
Fireworks are not legal in the City of Vancouver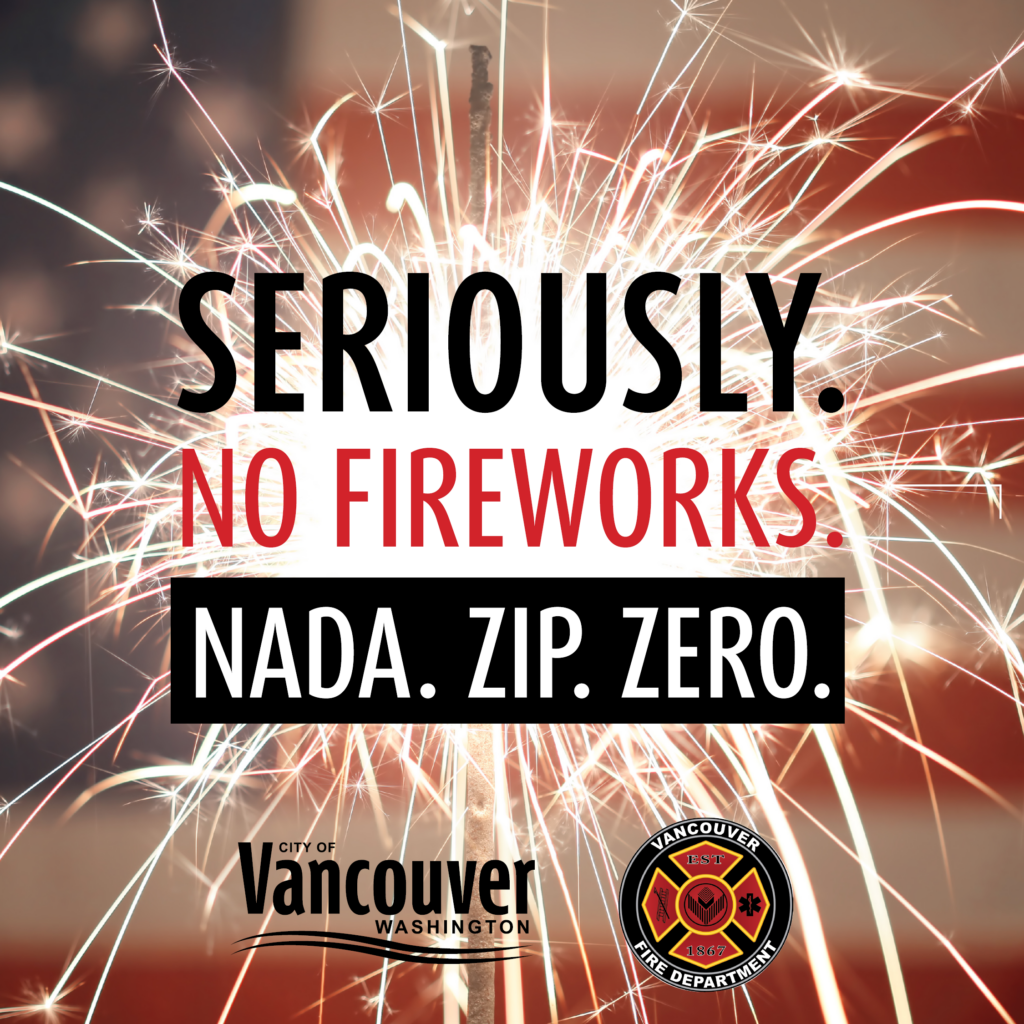 In 2015, the Vancouver City Council approved a fireworks ordinance (M-4137) that went into effect in October 2016. This ordinance made the sale and use of consumer fireworks inside the city limits of Vancouver a crime. This is a complete ban that includes all types of fireworks.
Civil fines start at $500 for violating this law.
To assist citizens in complying with the law, Vancouver Fire Marshal Heidi Scarpelli is encouraging people to visit the City limits map to determine if they are inside or outside the city limits of Vancouver. Just because your mailing address is "Vancouver, WA" does not mean you are actually located within the city limits.
If you live outside the Vancouver city limits, other regulations apply. Please be guided by that jurisdiction's applicable laws.