Drinking Water
The City of Vancouver is the third largest municipal provider of drinking water in the state of Washington. In 2022, the City's Water Utility delivered 9.6 billion gallons to more than 270,000 people within the City and a portion of the urban unincorporated area, covering a 72-square-mile service area.
Vancouver's Water Maintenance Team is responsible for operating and maintaining the extensive water distribution system, which includes 9 water production stations, 40 wells, 52 booster pumps, more than 1,100 miles of pipes, and more than 77,000 service connections (water meters) in our water service area. Water quality and service are top priorities for all water-related engineering, operations and maintenance teams.
Vancouver puts its water through more stringent tests than U.S. and Washington laws require.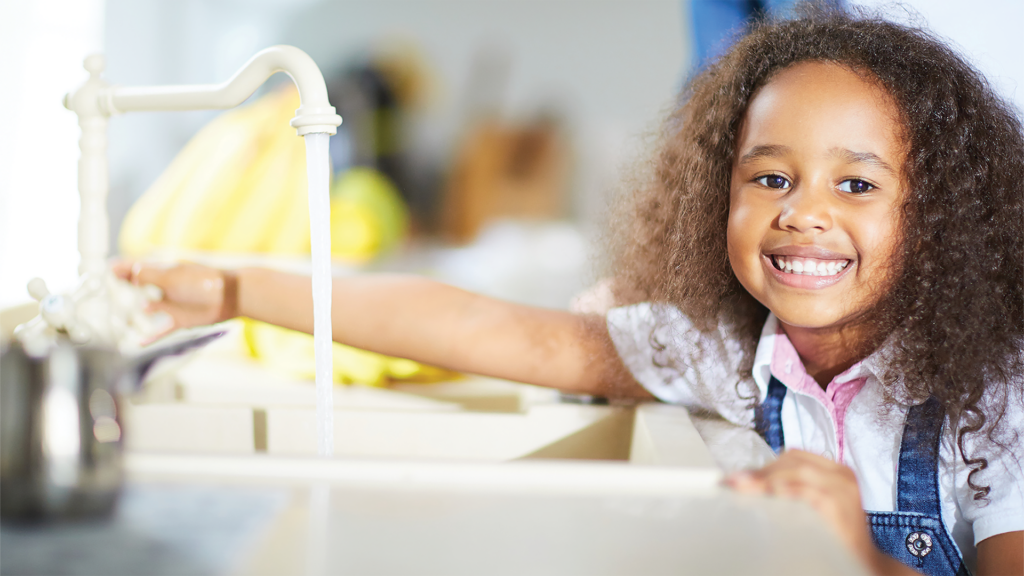 Comprehensive Water System Plan
The City of Vancouver's Comprehensive Water System Plan evaluates the existing system and its ability to meet anticipated requirements for water source, quality, transmission, storage, and distribution over a 20-year planning period. Water system improvements have been identified to meet changes in regulatory impacts, and population growth, as well as infrastructure repair and replacement. The plan also identifies planning level costs of the improvement projects and provides a financial plan for funding the projects. Historically, the plan has been updated every six years. In 2021, the state Department of Health rule was amended to allow for updates every 10 years. The Water System Plan was approved by City Council and the Washington State Department of Health (WDOH) in 2016 for a period of six years and can be found at the following link.
Soon after plan approval, the state modified the rule to increase plan approval periods from six years to ten years. Water utility staff submitted a plan amendment to the Washington State Department of Health (WDOH) in late 2021 in order to receive a four-year extension to the plan.
On July 12, 2022, WDOH approved the following amendment to the plan, including a four-year extension to the plan approval. The plan is now approved through March 1, 2026. A more in-depth Water System Plan update will begin in 2024, with adoption anticipated for 2026.
Annual Water Quality Report
The City of Vancouver Water Utility encourages people everywhere to become more informed about the quality of their drinking water. View water quality reports here. Published reports are filled with test results and other helpful information, including results of lead and copper sampling conducted in accordance with federal and state regulations.
Learn more about PFAS
Protecting public health and providing our customers a safe water supply is the City of Vancouver's top priority. Vancouver, like many communities in Washington and across the nation, is addressing an emerging issue with per-and polyfluoroalkyl (PFAS) substances. In recognition of this, Vancouver proactively tested and reported PFAS levels in 2020. In 2023, the City began a new program of testing and reporting for PFAS in drinking water. We continue to share information about PFAS so that you can make informed decisions.
Lead is not present in our source water
Unlike many East Coast cities, there are no known lead service lines that run from the main to the meter and no known lead 'pigtails' here. However, while Vancouver is responsible for providing high quality drinking water, we are unable to control the variety of materials used in plumbing components within private homes and other buildings. Our Water Quality Reports offer helpful steps you can take to reduce potential of lead from older private plumbing. Read more here about how Vancouver is keeping water safe, and what you can do to reduce concerns about potential lead in home plumbing, typically dating back to 1986 and before.
Achieving Water Conservation Goals
The City of Vancouver is required to set Water Conservation Goals for its municipal system per state Department of Health water use efficiency requirements (WAC 246-290-830(4)(a)).
Learn about the Utility's Water Use Efficiency Program.
The City of Vancouver also works through Utility Services and through the Water Resources Education Center to educate and promote water conservation. Utility inserts, handouts, web-based information, and educational activities and programs are used to help raise awareness.
Learn how to check for leaks in fixtures and home plumbing, and get other water conservation tips.
Winter Weather Information
When temperatures drop below freezing, plumbing problems can arise. Have you taken steps to prevent your water pipes from freezing and bursting?
In memory of Tony Sampson, Water Utility employee, and his dedication to helping customers.
More about Water