Grounds Maintenance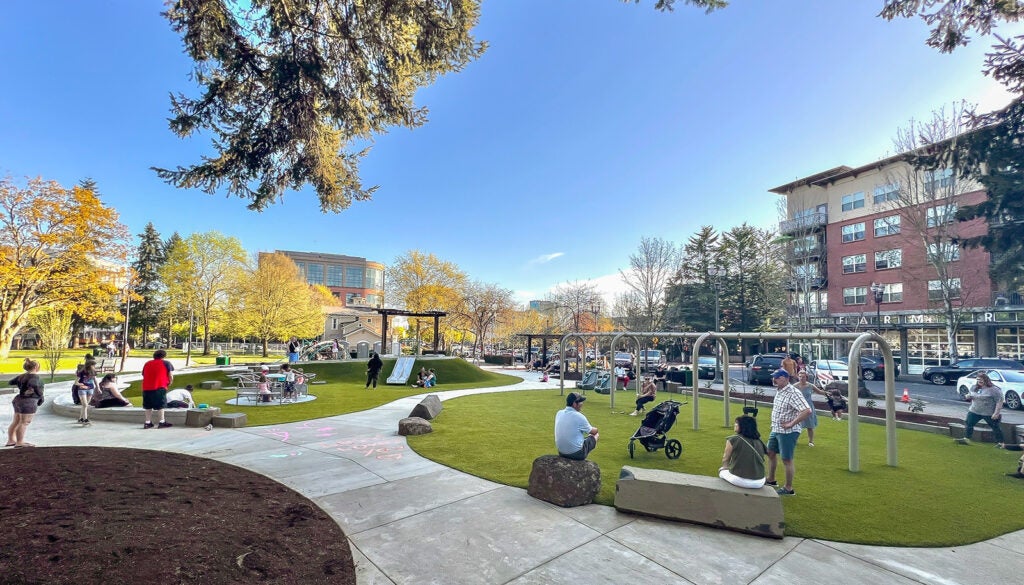 The City of Vancouver's Grounds Maintenance crew is part of the Operations Center, a division of the Department of Public Works.
This crew has a lot of ground to cover.
83 parks (517 acres);
11 open space properties (50 acres);
58 special properties such as city facilities, water stations, fire stations and the airpark (271 acres);
3 cemeteries (70 acres);
72 miles of trails and walks;
577 center-line miles of streets (103 acre total);
108 acres of shrub beds; and
an estimated 13,250 trees.
Work is scheduled to provide the most cost-effective and efficient maintenance and meet the highest community priorities. At the very top of these priorities are safety and sight-distance issues along City streets and medians.
During the spring, when vegetation grows and flourishes, Vancouver's Grounds Maintenance is extremely busy. Mowing of public areas, such as grassy medians, is ongoing during growing season. Extensive maintenance of vegetated medians within busy arterial streets, on the other hand, requires additional staff and time. As a result, detailed pruning, cleaning and mulching is generally performed on a rotating basis as workloads and resources allow. During dry summer periods, residents can expect that some areas will not be green due to the costs of irrigation and associated increased maintenance.
The community's help, patience and support in maintaining our cemeteries and common grounds is greatly appreciated.
Sight-obscuring vegetation on City rights of way, such as medians and along City streets, can be reported online. Service request may also be made by phone by calling the Operations Center at 360-487-8177. Please provide details of the problem and location, along with your contact information in case further follow-up is needed.