Yard Tree Giveaway Program
Vancouver Urban Forestry distributes free yard trees through our Yard Tree Giveaway Program in the fall. Yard trees are trees planted on private, residential property in the City of Vancouver.
Based on a 2021 tree canopy study, private property in Vancouver has the most potential to grow our community's urban forest. Vancouver's total tree canopy is only 21%, which means we are missing out on the many environmental, economic, health and social benefits that a healthy tree canopy provides. Planting trees on private property will help meet our goal of 28% tree canopy by 2047.
Reserve your yard tree today by filling out this form.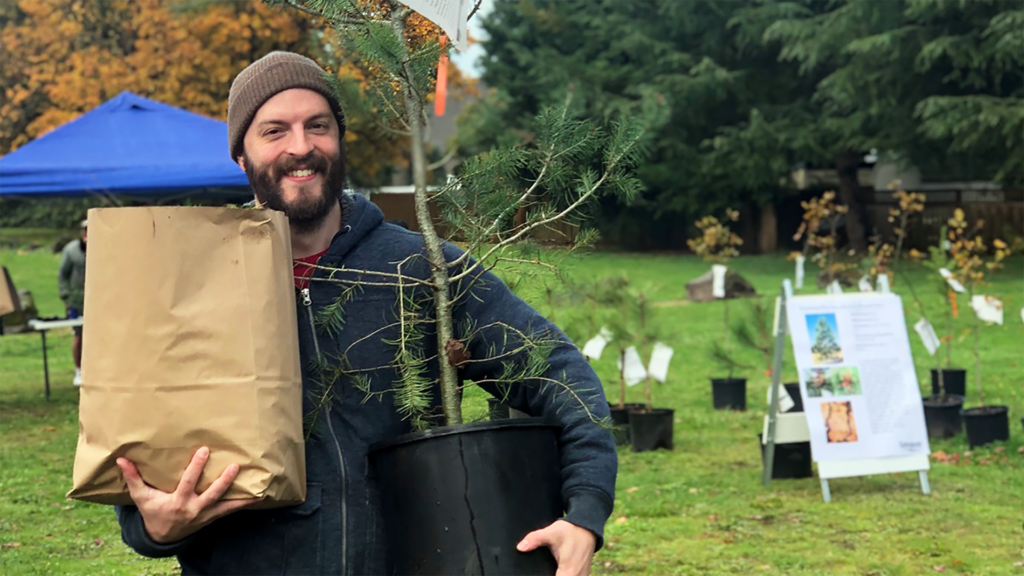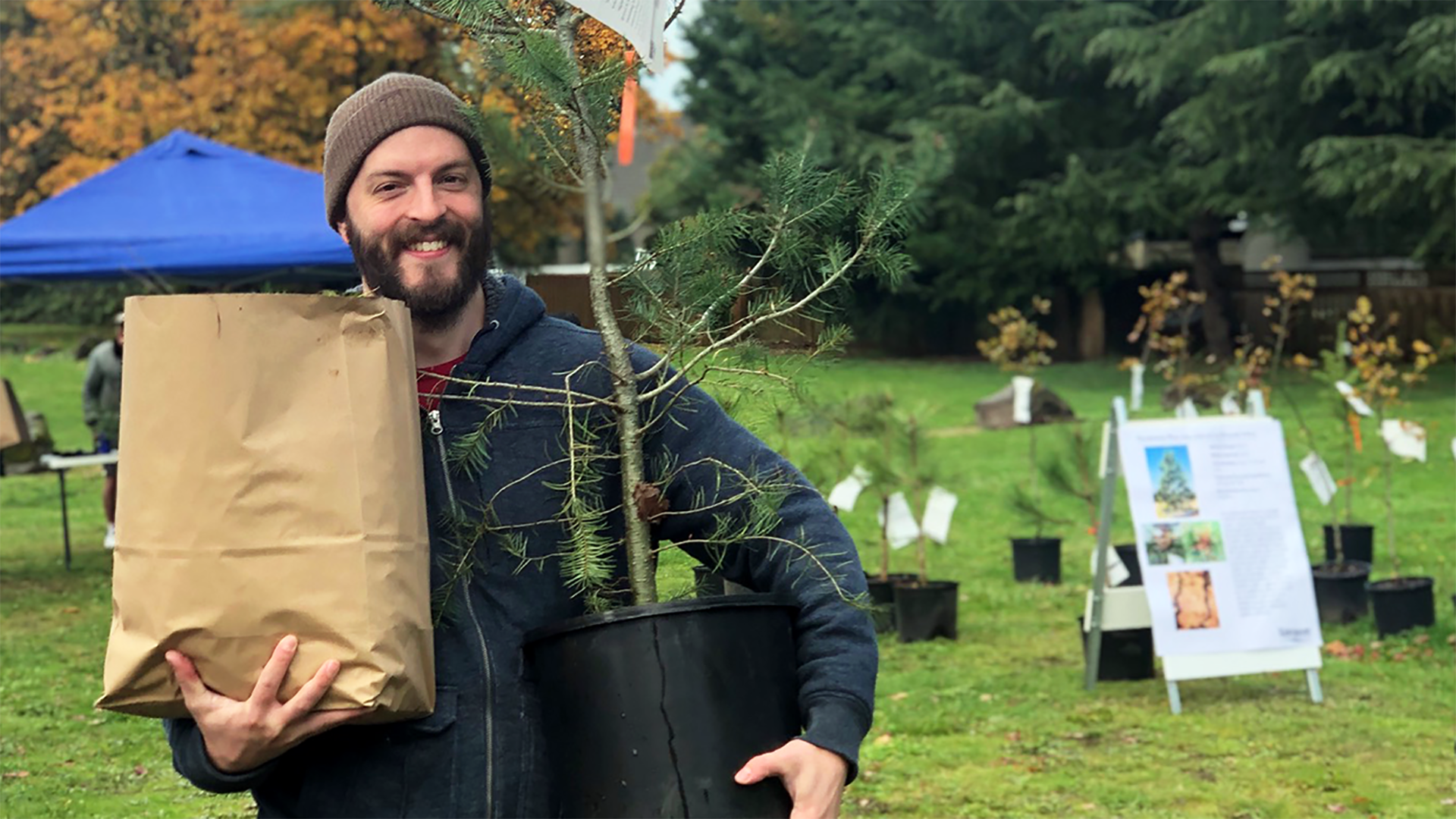 Who is Eligible for a Yard Tree?
Trees are available for planting on residential (private) property in the front, side, or back yards.
Trees must be planted within the City of Vancouver.
To check if your property is in City of Vancouver limits, not unincorporated Clark County, simply visit cityofvancouver.us/citylimitsmap and enter your address. The answer will appear on the map under jurisdiction.
Limit of one tree per household.
Tree recipients must commit to watering, mulching, and caring for their trees.
If you are a renter, get approval from the property owner.
Please Note: Trees may not be planted in containers, as street trees, or to fulfill planting requirements. Street trees are trees located in the right-of-way; reference your lot boundaries on MapsOnline. If you are interested in planting a street tree, contact Urban Forestry. City staff will measure your right-of-way and give you an appropriate list of trees to plant along your street.
Questions? Email Urban Forestry or call 360-487-8327 and we will assist you.
What Kind of Trees are Available?
We offer a variety of trees ranging from medium to large form trees that are native and acclimated to our region and include evergreen and deciduous species. View the list of available trees
When choosing a species, consider the space in your yard for roots and branches, as well as access to sunlight.
How to get a Yard Tree
The free yard trees are available on first-come, first-served basis through completing the Yard Tree Giveaway form.
This year the event will be a drive-thru. Participants will choose a tree in advance. Upon pickup, staff will place the tree and a bag of mulch in in your vehicle; no need to get out.
Free Planting and Delivery for People with Limited Mobility
Urban Forestry will provide yard tree delivery and planting for community members with limited mobility. Please email Urban Forestry to request this service.
Tree Planting Location
Yard trees should be planted 10 feet from your house, two feet from property lines, and five feet from driveway and water meter. For more information on where to plant a tree in your yard, visit Right Tree, Right Place from the Arbor Day Foundation.
Tree Planting and Care
We provide tree planting and care information to each recipient. We will also send you home with a free bag of mulch and email educational materials that will help you properly plant and care for your tree. You can get a head start by checking out tree planting and care instructions here. You can also watch the summer care video below!
TreeTalk Workshops
A series of free, educational workshops all about trees hosted by Vancouver Urban Forestry
Fruit Tree Pruning Workshop
Interested in learning how to prune your fruit trees? Do you want to get outside and enjoy some fresh air with your neighbors? Join this workshop to learn proper, and improper, fruit tree pruning tips from the Urban Forestry team!
Winter Tree ID Workshop
Are you interested in tree identification? Come out to Clark College and walk the campus with us as we look at the different parts of trees and discuss identification tips and tools.
Tree & Shrub Pruning Workshop
Interested in furthering your tree pruning skills? Want to learn how to prune shrubs? Eager to get outside and enjoy some fresh air with your neighbors? Join this workshop to improve your pruning abilities and learn from other experts! All levels of pruners are welcome.
Tree Pests & Diseases Workshop
Are you interested in learning more about pests, diseases, and urban threats to trees in the Pacific Northwest? Come hear from local professionals and the Urban Forestry staff to learn about these topics and get your questions answered at our upcoming Pests & Diseases event.