Exhibits
The first floor of Vancouver's Water Resources Education Center is dedicated to learning exhibits. Visitors can guide themselves through the water cycle, explore how water flows through a watershed, discover the many benefits of trees, learn about the importance of waste management and so much more.
Play a 'stomping' game to help stop the flow of litter and keep our waterways clean and healthy.
Learn how trees help both humans and wildlife. Write a thank you note to your favorite tree
Discover the sounds of animals who live with us in our watershed.
Pedal your way to power while learning learn how light bulbs can help salmon.
Take a shopping trip and learn how to reduce, reuse and recycle. Watch as your decisions add up at the cash register.
Experience the effort of getting water to your home. We guarantee, you'll be pumped up!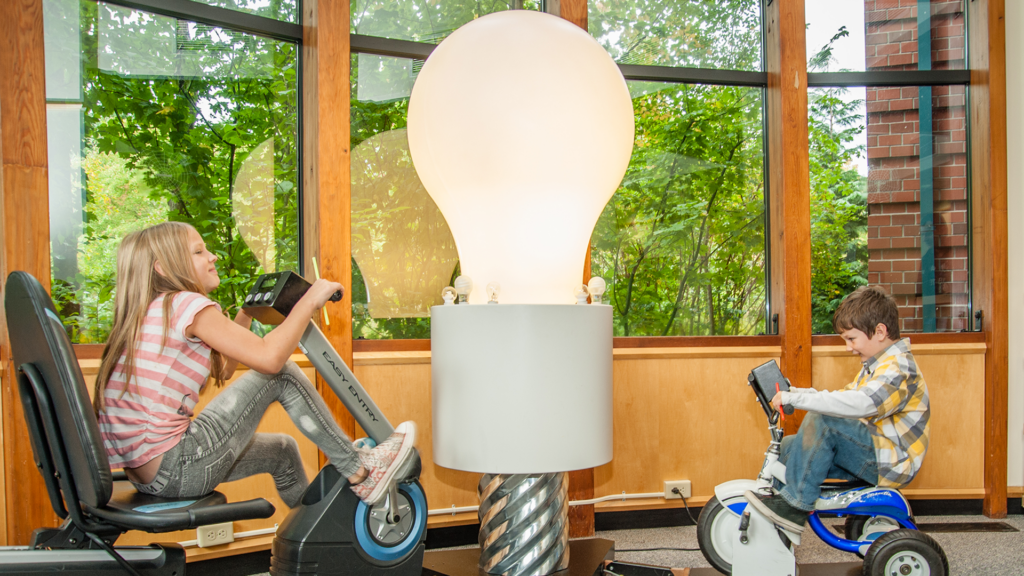 Interactive exhibits encourage exploration of how to sustain and protect our valuable natural resources, including keep our community's water resources clean and safe. The hands-on exhibits offer opportunities for visitors of all ages to learn about our community's watershed and how we all play a role in caring for it.