Trails and Wetlands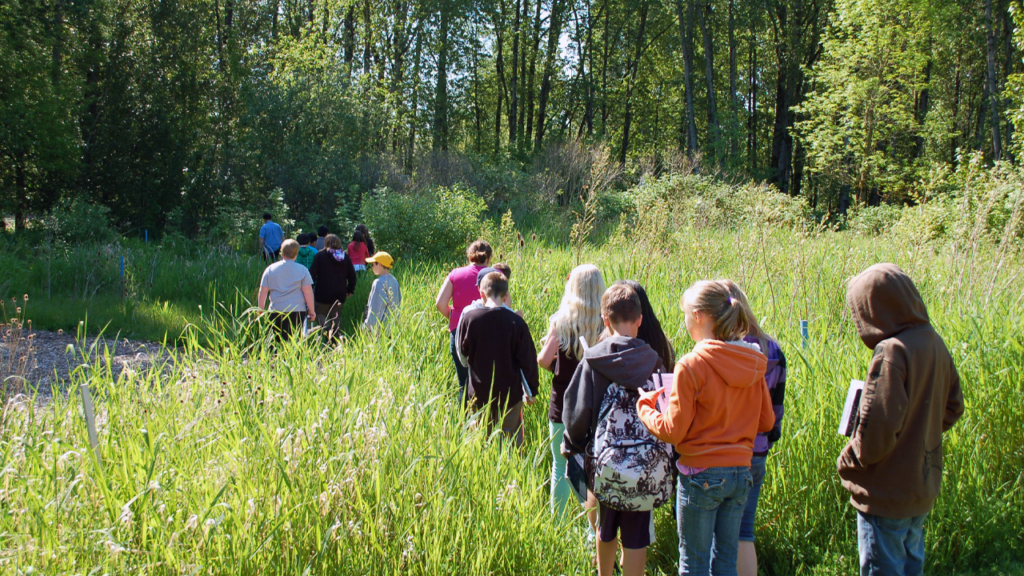 Trails
The Water Center is located on the scenic Columbia River Renaissance Trail. The paved 5-mile-long riverfront trail connects downtown Vancouver to Marine Park and the popular beach area of Wintler Community Park.  This portion of the riverfront is a part of the SW Loop of the Great Washington State Birding Trail and offers nature enthusiasts plenty of opportunities to see and hear a variety of riparian and wetland bird species. 
Wetlands
Across the street from the Water Center, and adjacent to Marine Park, lie 50 acres of wetland habitat. Wetlands are extremely important areas where water meets land. They play a vital role in sustaining healthy and diverse ecosystems. Wetlands store floodwaters, filter water that recharge aquifers and provide food and shelter for wildlife.
Seasonally affected by rains and snowmelt, the wetlands adjacent to the Water Center are wet in winter and spring and then dry out in the summer. One of the metropolitan area's few remaining natural Columbia River riparian areas, these wetlands provide important habitat for Columbia basin salmon at some period in their life cycle. Chum fry have been identified as using the wetlands area as rearing habitat. Because of its proximity to a large Chum spawning area just upstream of the I-205 Bridge, it is the first off-channel rearing habitat available for juvenile salmonids to move out of the main channel and seek refuge.