2000-present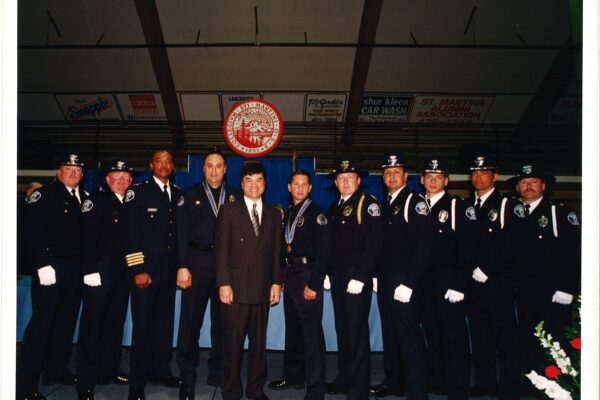 In 2000, the population of Vancouver was 143,560.
Pictured, the 2001 Washington State Law Enforcement Medal of Honor Recipients Officer Lawrence Zapata and Officer Adam Millard, along with Governor Locke, Chief Reeves, and the Vancouver Police Department Honor Guard. Pictured, Left to Right: Officer Tom Sawyer, Officer John Davis, Chief Stan Reeves, Officer Lawrence Zapata, Washington State Governor Gary Locke, Officer Adam Millard, Sergeant Kris Nowak, Officer George Delgado, Officer Jeff Olson, Officer Ed Letarte, Officer Paul Brewster.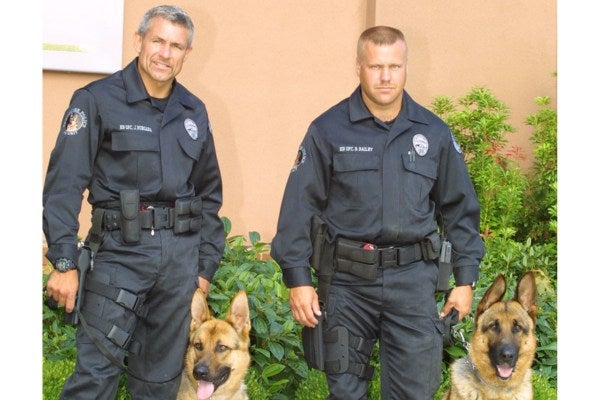 In 2001, the Vancouver Police Department reinstated a K9 program. Pictured are Officer Burgara with K9 Maximus, and Officer Bailey with K9 Captain.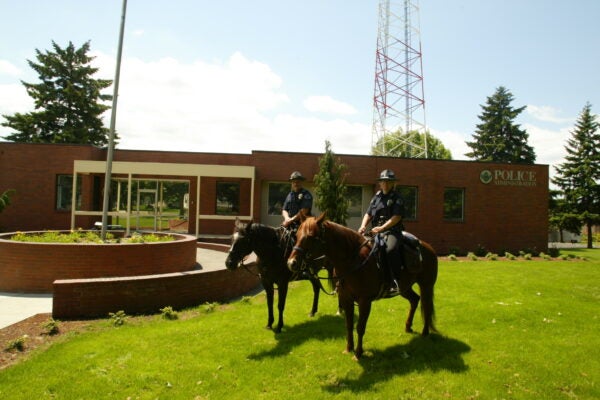 In 2002 the Vancouver Police department's administration moved to the former Washington State Patrol building located at 605 E Evergreen Boulevard.
Pictured, two members of the Vancouver Police Mounted Patrol in front of the Police Headquarters on Evergreen Blvd. In 2010, budget cuts led to the end of the Mounted patrol program.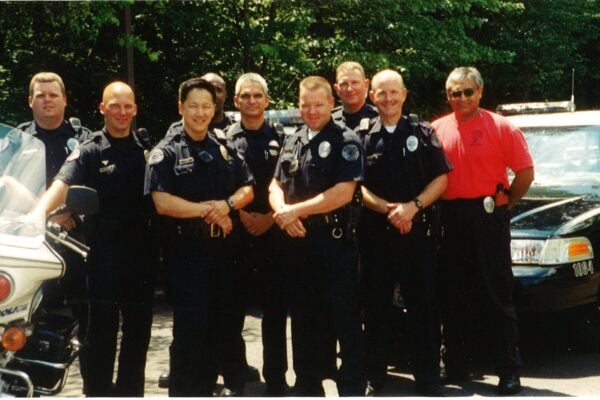 Pictured, the Vancouver Police Department Traffic Team, in June of 2002. From left: Officer Steve Donahue, Corporal Robert Schoene, Sergeant Timothy Kim, Officer Jeffrey Starks (back row), Officer Steve Cappellas, Officer Jim White, Officer Patrick Johns, Officer Ron Rose, Officer Navin Sharma.
Between the years 2002-2004 the Traffic unit achieved zero road fatalities.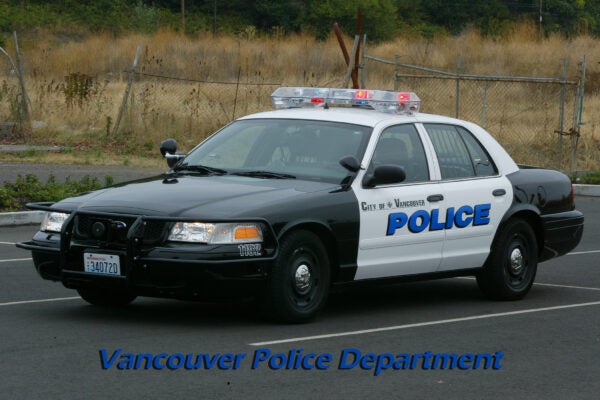 Pictured, an example of the patrol cars used by the Vancouver Police Department in 2006.
Pictured, the newly built Vancouver Police Department East Precinct in 2006.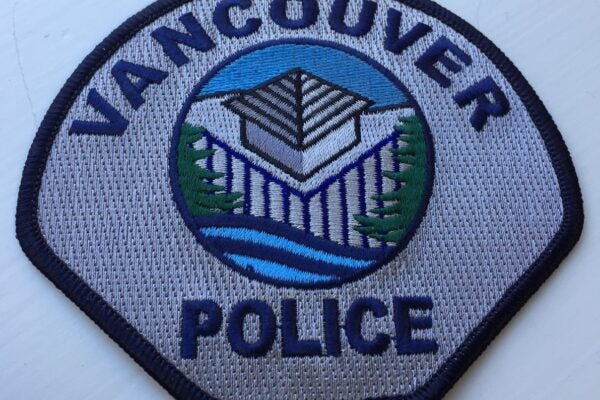 The current Vancouver Police Department shoulder patch, in use from around 2014.
In 2022 Jeff Mori became the 25th Chief of Police for the Vancouver Police Department.