Evergreen and Grand Commercial Corridors
East Evergreen and Grand Boulevards are locally-oriented corridors that boast an emerging small business district, have a unique character with smaller-scale buildings oriented to the street, and are located in an area adjacent to established neighborhoods.
In 2022, the City Council adopted the Evergreen and Grand Commercial Corridors Strategy to guide future development in the corridors. The Strategy outlines a vision for an equitable and diverse corridor that is vibrant, sustainable and mixed use, and that recognizes and builds on the neighborhoods unique setting, history and character.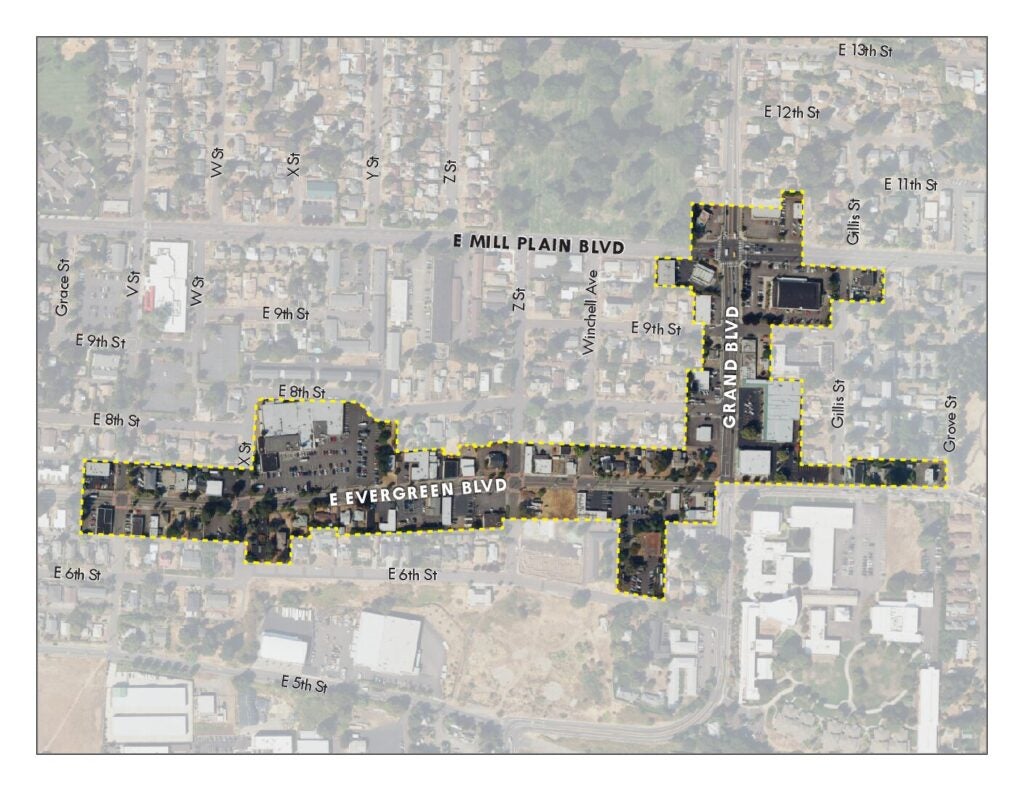 Over the last year, the project team has been working with the community, City Council, and Planning Commission to take the first step in implementing this vision, which is the adoption of updated development standards for new buildings. Other core implementation steps, like investing in programs to support small businesses and improving multimodal access, will be part of future work.
At their September 12, 2023 meeting, the Planning Commission voted to formally recommend to Council that they adopt the proposed new standards as outlined in the meeting materials.
The City Council is scheduled to hold a public hearing on adoption of the new development standards on October 23, 2023. You can find more information on how to testify at Council meetings here, and view the information included on the agenda for the October 23 meeting.
Plan Documents