Recreation Camps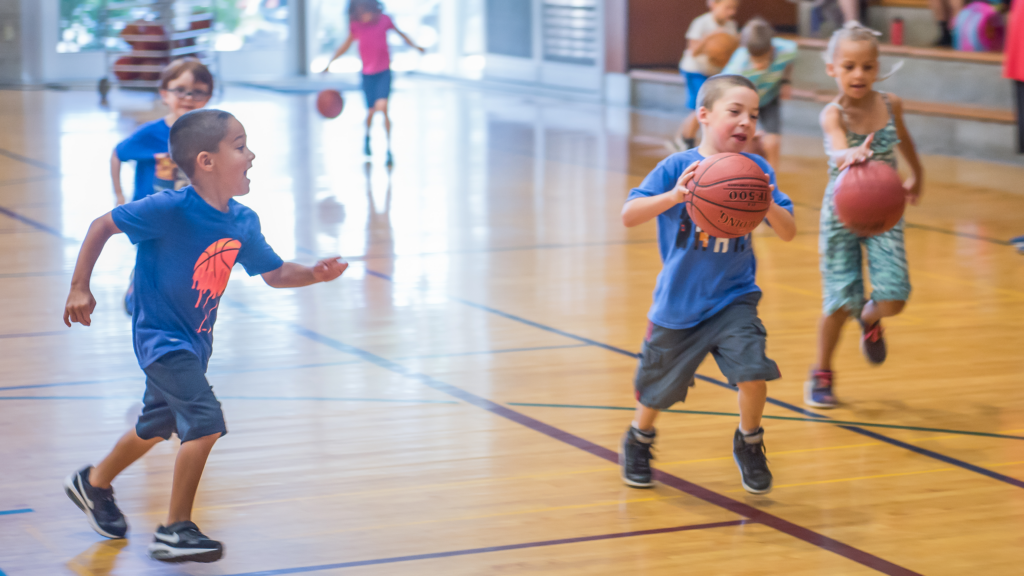 Recreation camps invite participants to play, explore and build friendships. Day camps also provide critical childcare to support working families. Vancouver Parks, Recreation and Cultural Services is currently partnering with local organizations to provide camp opportunities at our community centers.
Sports Clinics
Skyhawks offers exciting, high-energy sports clinics and classes for ages 2 to 14. Choose from soccer, volleyball or multi-sport, which includes basketball and soccer.
Vancouver Volcanoes offers family friendly, affordable basketball experiences to influence local youth to reach their fullest potential. They host basic skills development clinics for ages 6 to 9 and USA Basketball drills and concepts clinics for ages 9 to 12.
Soccer Shots
Soccer Shots Premier program is a fun, game filled class that challenges children to develop their individual skills, fitness and sportsmanship. Our age-appropriate curriculum progresses to competitive play, as children are introduced to tactical elements of the game. Each season your child takes our Soccer Shots Premier Class, expect them to build a solid foundation in soccer and feel more confident in their ability to scrimmage.
Winter Break Camps
Vancouver Volcanoes at Marshall Community Center – Half Day
Ages 8 to 12
9 a.m. to noon, Dec. 20-22 and Dec. 27-29
$109
This camp will teach basic basketball fundamentals and establish building blocks for overall shooting skills, which are essential at all levels and positions in basketball. Instructors will work with the athlete's current mechanics, give personalized instruction, drills to take home and track daily progress and results. Seventy percent of camp time is spent on individual fundamental training, with 30 percent spent on games and competition.
Skyhawks Multi-Sport Camp at Firstenburg Community Center – Half Day
Ages 6 to 12
9 a.m. to noon, Dec. 27-29
$110
Skyhawks Multi-Sport Camp at Firstenburg Community Center – Full Day
Ages 6 to 12
9 a.m. to 3 p.m., Dec. 27-29
$169
Multi-Sport programs introduce young athletes to a variety of sports in one setting. This camp will focus on basketball and soccer. Athletes learn the rules and essential skills of each sport, along with important life lessons like sportsmanship, inclusion and teamwork. Every registered camper receives a Skyhawks award certificate and Skyhawks camper t-shirt.
18 Shots Junior Golf Camp – Half Day
Ages 6 to 12
Noon to 3 p.m.
$200 per session or $75 per day
These camps are located at The Shops at Erikson Farms, 10706 NW Lakeshore Ave., Ste. 104 in Vancouver. Each day includes coaching, game-based learning, snacks and plenty of fun. Kids will learn skills for putting, short game and full swing in an indoor facility golf facility.