Neighborhood Traffic Calming Program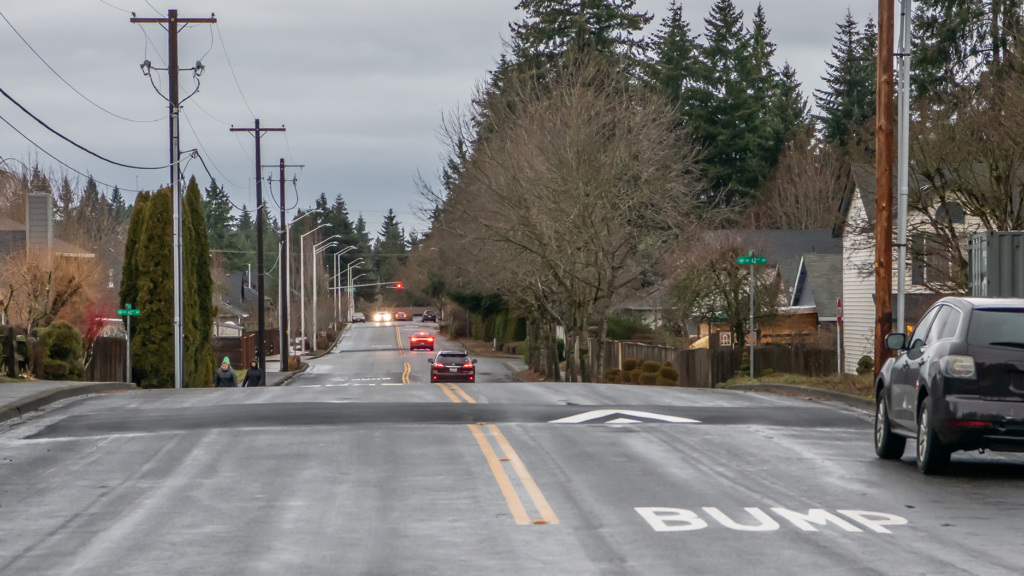 Vancouver's Neighborhood Traffic Calming Program
The City of Vancouver's Neighborhood Traffic Calming Program offers community members the opportunity to champion projects that reduce residential speeding and improve livability through a competitive selection process for funding and implementation. Funding for the Neighborhood Traffic Calming Program is available through a combination of Real Estate Excise Tax (REET), Transportation Benefit District (TBD) fees and multiple other revenue sources, providing a 2023 approximate budget of $300,000. Project costs are coordinated through several different strategies and partnerships within City departments to maximize cost efficiencies. Check out program details for the 2023 Neighborhood Traffic Calming Program. Questions can be sent to: TrafficCalmingProgram@cityofvancouver.us.
Program submissions are collected during the first part of each year. Traffic calming applications will be accepted January 1 to February 28, 2023. The application period for 2023 is now closed.
10 Year Retrospective
Take a look back at the past 10 years of Vancouver's Traffic Calming Program. In 2013, the program was revitalized and over the last 10 years, more than 40 safety and traffic calming projects have been funded and implemented!
General Questions
Contact staff at TrafficCalmingProgram@cityofvancouver.us.