Emergency Management
Are You Ready?
In 1962, the Columbus Day storm brought 90+ mph winds and caused $200 million in damages to Vancouver. In 2008, a tornado touched down near Vancouver Lake, cutting power to more than 125,000 homes. Are you and your family ready for a disaster that could knock out electricity, water, phones and roads for several days or weeks?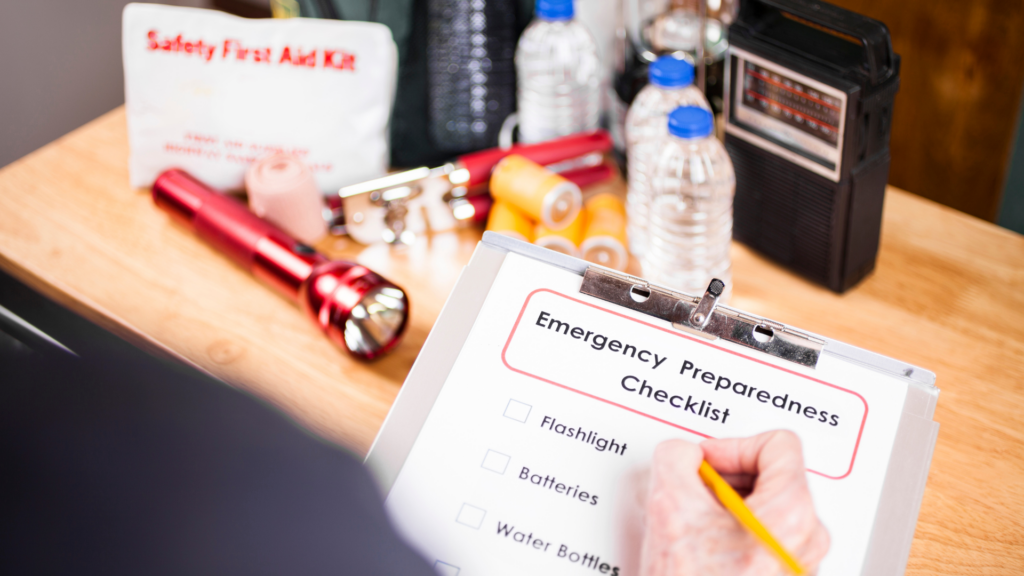 If a major earthquake or flood hit our community today, would you be able to survive? Most of us are not ready.
No community will ever have enough firefighters, medics, police, public works and community health workers to fully address a catastrophic disaster. The answer is advance planning and family preparedness. Every household should:
Have an Emergency Plan
Build a Disaster Kit
Get Emergency Skills Training (CERT)
Involve all family members in disaster planning. Set a deadline for completion and make it a priority. Go to www.ready.gov and get started.
Make a Plan
Prepare your family by making an emergency plan.
Download the Family Emergency Plan at www.ready.gov, and fill it out.
Plan for the care of pets and family members who need help. Learn how to shut off your utilities.
Learn the school, workplace and daycare emergency plan.
Gather family members and discuss the plan. Establish a meeting place. Practice your plan twice a year.
Identify an out-of-area contact for your family.
Build a Disaster Kit
Water – 1-1.5 gallons per day per person
Non-perishable food to last the family for 7-10 days
Radio with spare batteries or hand crank-powered
Cell phone with chargers, inverter or solar charger
Flashlight with spare batteries
First aid kit
Dust masks
Moist towelettes, toilet paper and other sanitary needs
Plastic garbage bags
Tools to turn off utilities
Bleach – unscented ordinary
Matches/lighter in watertight container
Candles
Spare change of clean clothing
Dry blankets
Storage containers
Disposable eating and drinking utensils
Local map
Pet food & supplies
Whistle to call for help
Don't forget your medications
Be Ready
If you can't afford to gather all of the items you need at one time, print the list and work toward it each week.
Emergency Preparedness for Businesses
Business Emergency Response Plan
The International Fire Code requires certain occupancies to develop a Fire Safety and Evacuation Plan. This plan should include initial and ongoing training for employees with fire emergency procedures which include:
Evacuation routes, assembly points and an accountability system to know who is out and what critical staff members may have remained inside with patients
Means of reporting fires/emergencies to the fire department and who will serve as a liaison to the fire department when they arrive
List of major fire/life safety hazards associated with the use of the building (i.e. hazardous materials)
Be safe at your place of business by developing an evacuation and emergency response plan. It's important to review emergency plans with your employees, practice your evacuation plan and update it regularly. In order to help you develop your own plan, we have provided a template to get you started.