Safe Exchange Zones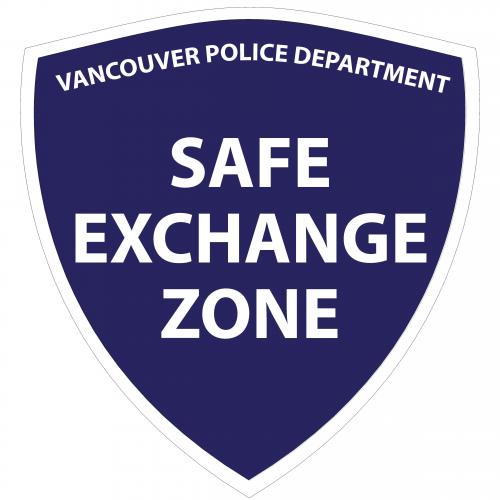 The internet can be a great place to buy or sell property but conducting the transaction should be as safe as possible for both the buyer and the seller.
That's why the Vancouver Police Department offers parking lots at our facilities as "Safe Exchange Zones" where individuals conducting legal online purchase transactions can meet to complete the transaction.
These parking lots provide an alternative to meeting a stranger at a private residence or unfamiliar location.
When using the Safe Exchange Zones here are a few things to keep in mind:
Vancouver Police personnel will not assist with any transactions.
Gun sales are prohibited.
The Safe Exchange Zone is meant for person-to-person transactions. Property may not be dropped off and left unattended.
Sellers are required to take their property with them if the buyer does not show up.
The following location parking lots are designated and signed as Safe Exchange Zones:
Vancouver Police West Precinct (2800 NE Stapleton Rd., Vancouver, WA)
Vancouver Police East Precinct (512 SE 155th Ave., Vancouver, WA)
If you are a buyer and the price of an item an online seller is listing seems too good to be true before you agree to buy it, do some checking to find out the actual value of the property. If it's well below market value, it might be stolen property and should be avoided.