Complete Streets
Making Vancouver's transportation system safe and comfortable – no matter how you move around! In 2016, Vancouver City Council adopted the City's 2016-2021 Strategic Plan. Action 1.1.1 of the Strategic Plan directs the City to adopt and implement a Complete Streets program which is designed and operated to enable safe mobility for all road users.
In 2017, the City Council adopted a Complete Streets ordinance that set the following vision and intent: a safe, accessible street system that benefits all users, ages, and abilities, regardless of how they choose to travel; a convenient and interconnected transportation network that improves accessibility to adjacent land uses and fits the dynamics and character of each neighborhood throughout the City; and leveraging local funding for complete streets projects with regional, state, and federal grant funding programs.
Current Projects
Upcoming Projects
As part of the 2021-2022 biennial budget, funds were provided to complete traffic analysis, public outreach and potential design alternatives for the following projects. The planning process for these streets is in preparation of pavement projects that will be occurring in the corridors in 2023 or 2024. The goal for these projects is to look at ways to improve safety, equity, and mobility for all users, no matter how they choose to travel. Potential options to achieve this goal is to look at ways to repurpose a travel lane and/or add safety improvements in the corridors.
NE St Johns Road and NE St James Road couplet between SR 500 and NE Minnehaha Street
E 33rd Street and E 29th Street between Main Street and St Johns Boulevard
Completed Projects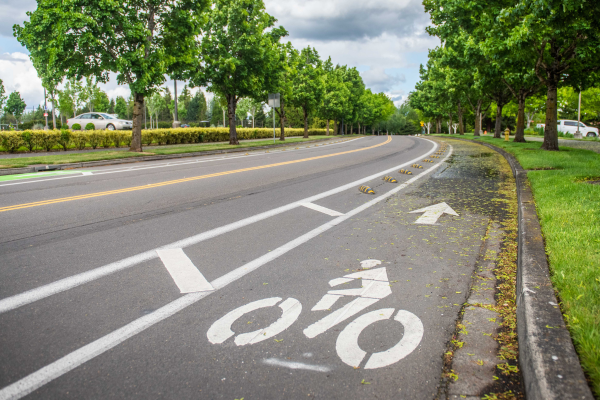 Tech Center Drive
In 2021, the City completed a safety improvement project on SE Tech Center Drive between SE 172nd Avenue and SE Tech Center Place/SE 167th Avenue.
The project improves safety and mobility for people using all modes of transportation, increase multimodal access to a major employment center, and fills an important gap in the City's bike network.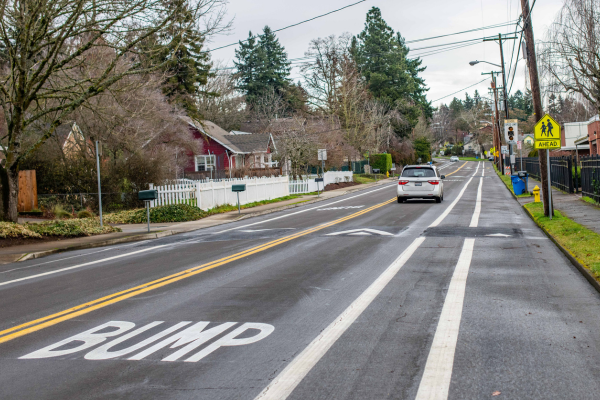 McLoughlin Boulevard
In 2019, the City constructed improvements on McLoughlin Boulevard between Reserve Street and Brandt Road.
These improvements included both permanent speed cushions and flashing light intersection crossings. The City added buffered bike lanes and "sharrows" (shared lane markings).